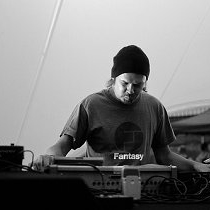 Bio
Kim Rapatti aka Mono Junk
Kimmo Rapatti was born in 1969 in a small town called Imatra in the south east of Finland, a few kilometers from the Russian border. Kimmo Rapatti is now based in Turku. He is the man behind some of the earliest electro and techno productions ever made in Finland, a true underground veteran.
It wasn't just Daniel Bell, Basic Channel & Robert Hood who paved the way for the current minimalistic raw techno that emerged during the 90ties. Dum Records played a very important role in this.
In 1992 he started the label Dum Records where he had a platform to allow his own input. Together with Sahko, Dum Records were the first techno labels from Finland. His music can be defined as 'raw analogous minimal icy dark techno woven together in an experimental and hypnotic stone cold form', keeping in mind the seemingly endless winters in Finland. Kim reckons it's got something to do with the weather. In summer he doesn't touch the machines, when winter comes it's so cold you can't go outside for days. Once he Said: "You are at home all the time, so you do music. What else is there to do when it's minus 30 outside with only a few hours of daylight. It goes on like that for months." Besides that Kimmo describes himself as a very sad person.
You never know what you get on a Rapatti record. Sometimes you can dance to his stuff, when the blips and pulses are arranged into rhythms. Sometimes he lets his machines moan and groan like suicidal robots.
His main inspirations were Derrick May and Juan Atkins, the innovators who first inspired him to make music. Because of that some of his tracks have captured the twitchy funk of the Detroit Sound and the Acid house of Chicago. Kimmo always has been obsessed with electronic music, especially innovative music, music bringing a new sound. 'Kraftwerk' with 'Computer world', Italo-disco, the electro produced by 'Mantronix & Dynarec', latino/hip hop/freestyle (TKA, The Cover Girls, Noel). Freestyle done by Chep Nunez, Omar Santana, Latin Rascal, Techno by Arne Weinberg. His all-time favorite record is Information Society – Running. All these styles continue to inspire him today. He went clubbing in small acid clubs where electro and italo disco were played in the end of the 80's. There he first became familiar with 'Juan Atkins' and 'the Egyptian Lover'.
Kim has been known to be called "Analogue junkie" because of his love for analogue keybords. From this his most famous guise Mono Junk was born. He once said that he would take the Roland Jupiter-8 Sequential Circuit and the Sequential Circuits Prophet-5 into the grave. His most famous track "Melody Boy 2000 – Monotonous Fantastique" was created only with a Roland TR-606 and the Roland JX-3P,His first synthesizer. That particular track hasn't aged a bit and it sounds even more relevant today; striking in its simplicity, beguiling in its effect. Majestic music that one can believe in the word: Timeless. Kimmo never used any software programs for his productions and he will never do. He likes to turn all the knobs and buttons when he is recording. He likes to improvise at the spot and make tracks sound live but Most importantly, he much prefers the sound of the analogue machines to the digital ones because they sound warmer. He thinks it's a good development that now everybody have the opportunity to create (new)music with the new modern programs like Ableton, Reason, Modern Verk and the Korg Kaos Pad.
These days Kimmo produces very low profile. When he released Dum 30 he put out a press release saying: 'All modern techno is complete shit.'. For several years he has not really followed the developments in techno music. He thinks most of the releases are variations on the same classic electro and techno, which already existed 20 years ago. He does not understand why people keep on imitating. We hope he will produce some more groundbreaking music.